Choose the Finest Welding Machines in Dubai for Superior Performance
At Gravity Power Heavy Equip Rental, we are proud to offer the best welding machine rental service in Dubai. Our goal is to provide affordable and reliable welding equipment to meet the diverse needs of our customers. With our extensive inventory of affordable and high-quality welding equipment, we ensure that you have access to the best tools for your welding projects. Trust us to meet your diverse welding equipment needs with reliability and affordability. We understand that cost-effectiveness is essential, especially when it comes to equipment rentals. That's why we offer affordable welding machine rental solutions that won't stretch your budget. Our competitive pricing ensures that you can access top-quality welding machines without compromising on performance. With our wide range of welding machines, you can find the perfect fit for your specific requirements. Whether you need a portable welding machine for small-scale projects or an industrial-grade machine for heavy-duty applications, we have you covered. Our diverse selection ensures that you can find the right equipment to meet your welding needs.
Why You Choose Us:
When you choose Gravity Power Heavy Equip Rental, you can expect reliable and high-performance welding machines. We partner with trusted brands known for their exceptional quality and durability. Our welding machines are meticulously maintained to ensure optimal performance and reliability, giving you peace of mind during your projects. Safety is paramount when it comes to welding, and our machines are equipped with excellent safety controls. We adhere to industry standards and provide equipment with built-in safety features to protect you and your workers. Additionally, our welding machines meet the required specifications, ensuring their compatibility with various welding processes and materials. To ensure optimal performance, our welding machines undergo regular maintenance and inspections. Our team of experts is also available to provide support and assistance whenever you need it. Whether you have questions about operating the equipment or need troubleshooting guidance, we are here to help throughout your rental period.
Our services:
Dubai
Sharjah
Ras Al Khaimah
Fujairah
Al Ain
Abu Dhabi
Ajman
Umm Al Quwain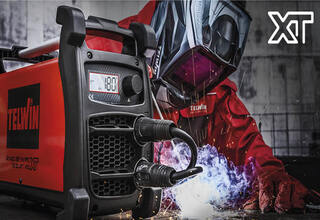 "Gravity Power Heavy Equip Rental stands as the leading provider of welding machine rental services in Dubai. Our commitment to affordability, reliability, and customer satisfaction sets us apart from the competition. With our wide range of welding equipment options, including portable, diesel, and industrial machines, we have the perfect solution for every project. Experience the convenience and efficiency of renting from a trusted and reputable company in Dubai."