Bringing Brightness to Your Projects
Gravity Power Heavy Equip Rental, the Leading Choice for Lighting Tower Rentals in Dubai.We offer a comprehensive range of lighting towers for various applications, designed to meet industry-specific requirements and produced by leading manufacturers. Our portable lighting towers are perfect for illuminating outdoor spaces, worksites, events, construction sites, and any other project that demands reliable and powerful lighting. Our portable lighting towers are equipped with advanced features to meet your specific requirements. With adjustable heights, wide coverage, and powerful lighting capabilities, you can customize the lighting according to your needs. We prioritize user-friendliness, ensuring that our lighting towers are easy to set up and operate. Additionally, our towers are designed for durability and reliability, making them suitable for even the most demanding projects. Whether you require lighting for construction sites, outdoor projects, events, or any other application, our lighting tower rentals have got you covered. We offer a variety of intensities, dimensions, and weights to suit your specific requirements. Our knowledgeable team is always available to assist you in choosing the right lighting tower that best fits your project or event.
Safty First:
At Gravity Power Heavy Equip Rental, we understand the importance of reliable and powerful lighting for safety, productivity, and creating a captivating atmosphere. That's why our lighting tower rentals are carefully maintained and equipped with advanced features such as adjustable settings, low-noise operation, and industry-specific specifications. Whether you need powerful lighting for large-scale projects or customizable lighting solutions for specific areas, our equipment is designed to deliver optimal performance.
Why Choose Us:
We take pride in our commitment to customer satisfaction. Our team of experts is dedicated to providing personalized service, assisting you in selecting the right lighting tower that meets your unique requirements. From setup to delivery, we ensure a seamless experience, making the rental process hassle-free and convenient for you. With our lighting tower setup and delivery services, you can focus on your projects or events while we take care of the logistics.
Our services:
Dubai
Sharjah
Ras Al Khaimah
Fujairah
Al Ain
Abu Dhabi
Ajman
Umm Al Quwain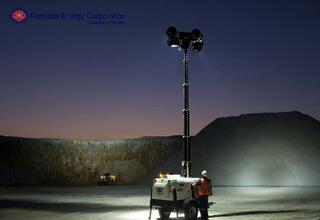 "Make Gravity Power Heavy Equip Rental your preferred choice when it comes to lighting tower rentals in Dubai. Our commitment to providing customizable lighting solutions, efficient equipment, and outstanding customer support sets us apart from the rest. Contact us now to discover the wide range of lighting tower rental options we offer and witness the transformative power of high-quality lighting for your projects and events. Don't settle for anything less than excellence – choose Gravity Power Heavy Equip Rental and elevate your lighting experience to new heights."