Rent an Air Compressor and Power up Your Projects in Dubai.
Welcome to Gravity Power Heavy Equip Rental, your trusted partner for air compressor rentals in Dubai. We understand the importance of prioritizing safety and environmental conservation in your projects. That's why we go the extra mile to provide reliable, eco-friendly equipment that meets your needs. When you choose our air compressor rental services, you can have peace of mind knowing that we have taken every precaution to ensure your safety. Our air compressors undergo regular maintenance and inspections to guarantee their optimal performance and adherence to industry standards. We also provide thorough instructions and guidelines to ensure the safe operation of our equipment.Environmental conservation is a core value at Gravity Power Heavy Equip Rental. Our portable air compressors are designed with energy-efficient features, minimizing their carbon footprint while delivering exceptional performance. By choosing our eco-friendly air compressors, you not only contribute to a greener environment but also demonstrate your commitment to sustainable practices.
Our Strategy
At Gravity Power Heavy Equip Rental, we offer a diverse range of air compressors to cater to your specific requirements. From compact and portable models for smaller projects to larger industrial-grade compressors for heavy-duty applications, we have the perfect solution to power up your projects with efficiency. Our team of experts is here to support you throughout the entire rental process. Whether you need assistance with planning, installation, or troubleshooting, we are just a phone call away. We take pride in our exceptional customer service, ensuring that your experience with us is smooth, efficient, and hassle-free.
Our services:
Dubai
Sharjah
Ras Al Khaimah
Fujairah
Al Ain
Abu Dhabi
Ajman
Umm Al Quwain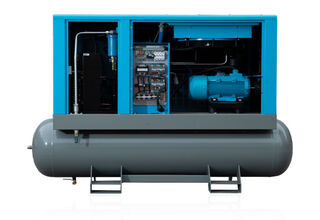 "Get in touch with us today to initiate a conversation about your air compressor rental requirements in Dubai. Our team of experts is fully committed to helping you select the perfect equipment and offering competitive pricing options. Discover the unwavering dependability, utmost safety measures, and strong commitment to environmental sustainability that define Gravity Power Heavy Equip Rental. Allow us to accompany you on your journey to success as your trusted partner."